Hey friends, today I wanted to share my Smashbox Photo Edit Eye Shadow Trios Review and Swatches with you. I also created a look with each trio. I'm sure by now you'll already know that I love the Punked eyeshadow trio thanks to my awesome Morticia Addams Tutorial. But you probably don't know that I've bought several other trios from the Smashbox Photo Edit collection. These eye shadows are a sleeper hit in my collection. I didn't really appreciate them initially, but now I love the Smashbox Photo Edit Eye Shadow Trios for quick and easy looks.
For those of you who don't know, Smashbox Cosmetics is a cruelty-free beauty brand. They are PETA Certified and you will see the PETA bunny on their labeling. I wish they were Leaping Bunny certified! They also have a very large vegan makeup selection. Smashbox is owned by a non-cruelty-free parent company, Estee Lauder.
Price
$23
Where to Buy
Smashbox, Sephora, Ulta, Macys
Smashbox Photo Edit Eye Shadow Trios
Here are the 5 Smashbox Photo Edit Eye Shadow Trios that I've purchased over the past few years. Across the top we have Double Tap, Punked, and Panoramic. Across the bottom we have Nudie Pic Fair and #Repost.
I originally purchased #Repost when these launched, hated it, and returned it. After I had a better idea of how Smashbox's eyeshadow formula can be used, and I fell in love with my Punked trio, I ended up repurchasing it.
I'll be the first to admit, especially when it comes to more 'natural' looking eye makeup, I struggle to find the most flattering colors for my skin tone, eyes and naturally dark hair. And I struggle to make no-makeup makeup look flattering on my hooded eyes. What drew me to the Smashbox Photo Edit Eye Shadow Trios is that they take the guesswork out of putting together an easy, natural eye look for several of the trios. They also make it easy to create an impactful statement eye with the glitters and fun colors.
Here's what Smashbox says about these eyeshadows:
Start with a layer of the 24 hour photo finish shadow primer. Apply the base color (the largest shade) from lashline to brow bone. Press the lighter shade onto the lids. Blend the darker shade into the crease or use as a liner. Layer to intensify.
Available in a range of finishes and colors to create perfectly coordinated eye looks for you. The Camera lens compact includes a double dose of the shade you'll use the most. This is a super blendable, richly pigmented formula. Step-by-step how-to's included under each compact for easy application.
A Quick Note About the Eyeshadow Swatch Photos
Below I put together quick looks using only the colors from the trio on my eyes. I used Urban Decay Primer Potion in Eden, which is a fabulous match for my skin tone. I joke that I could use it as concealer on occasion.
My lashes look awful. My lashes are stubbornly straight and because of the illness spreading through Florida, it's not safe for me to visit the salon to get my lash lift service done. Curious about Lash Lifts vs. Lash Extensions? I've written an article on the topic.
Anyway, my lashes look pitiful, even with a heated lash curler like the GrandeLASH Heated Lash Curler that I just bought. It doesn't seem to help much. I have long lashes that my hooded eye shape seems to hide. I should have probably just used magnetic lashes for these quick demos of eyeshadow. I opted not to do that though, or to use any liner, so that you can see what the eyeshadow looks like on my eyes. And yes, I used the heated lash curler on my lashes, which didn't seem to do a thing. I haven't given up on the heated lash curler yet, but I'm starting to feel like it was a waste of money and the only thing that will help my lashes are lash lifts or lash extensions.
Also, it's very important to note that while I use eyeshadow primer for my eyes, for the arm swatches in this post I did NOT use eyeshadow primer. I used my finger tips and bare skin for these swatches, one to two swipes per finger. I usually abhor that method, but I wanted to get this post done rather than put it off because of my desire to do neat stenciled swatches.
Smashbox Photo Edit Eye Shadow Trios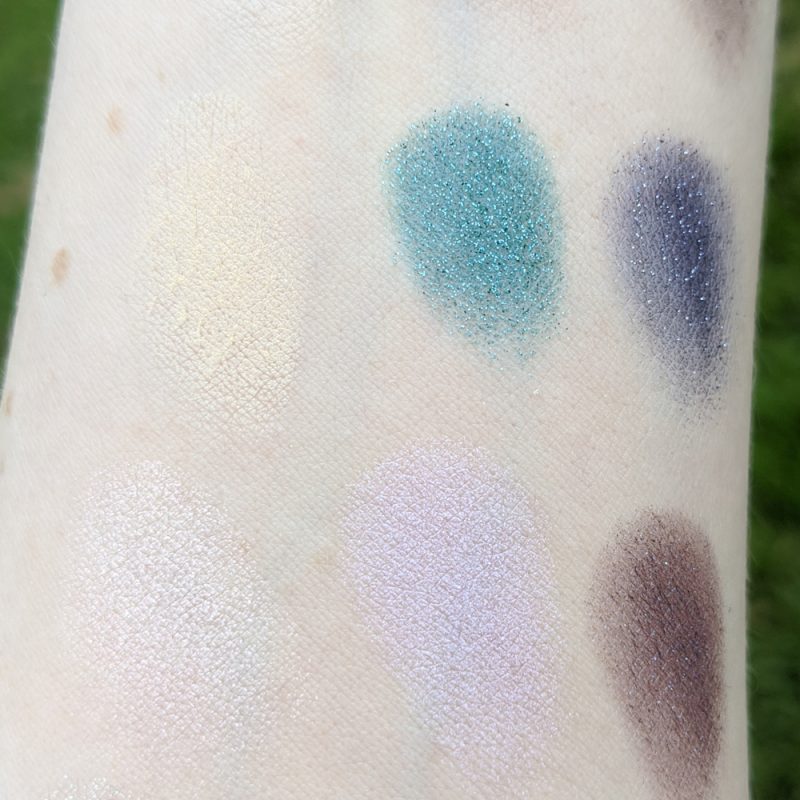 The top trio is Panoramic and the bottom trio is #Repost.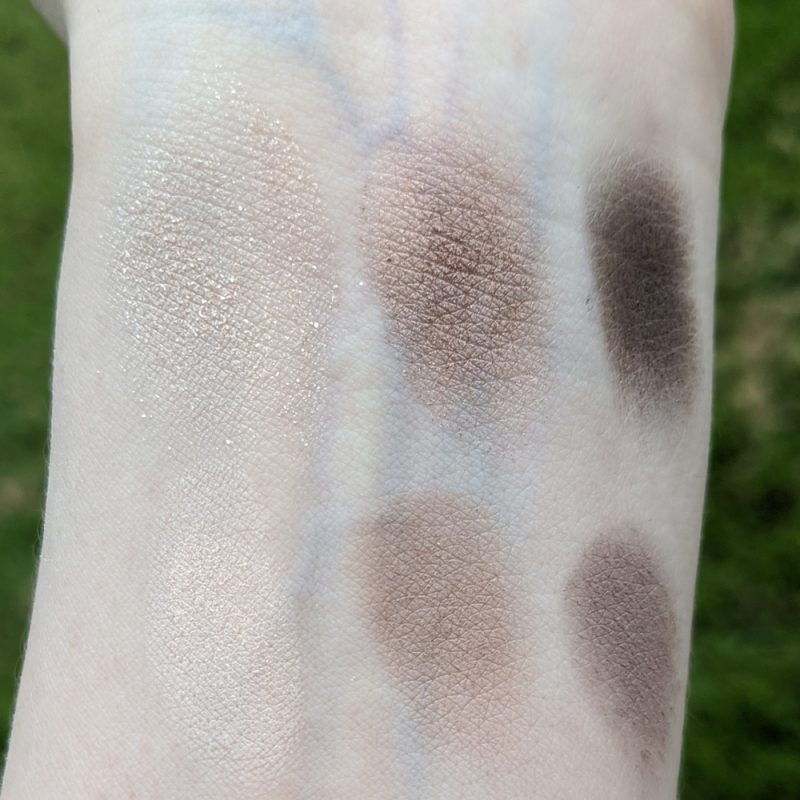 Double Tap is the top trio and Nudie Pic Fair is the bottom trio.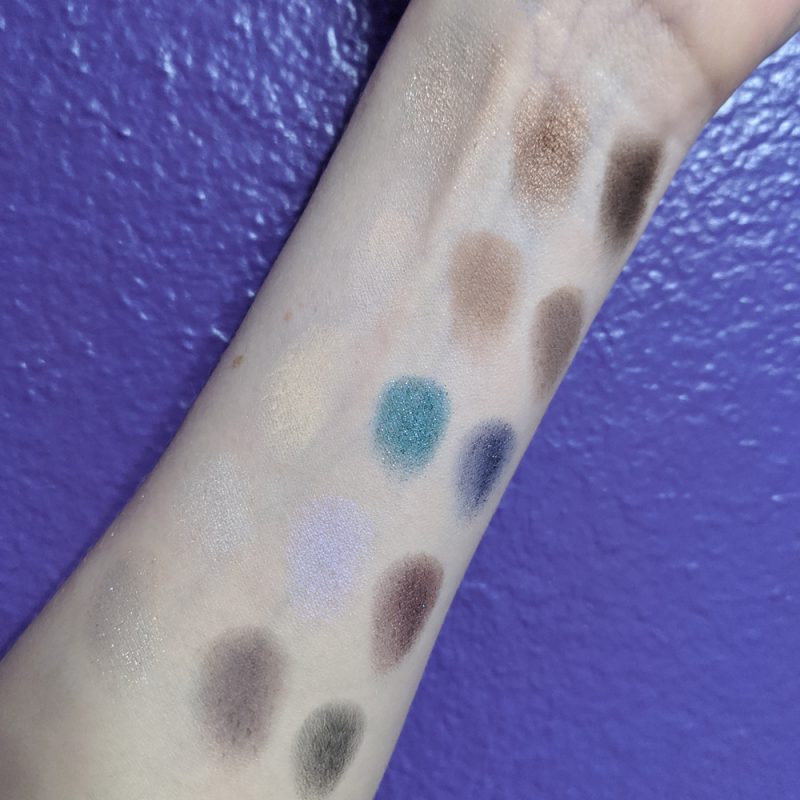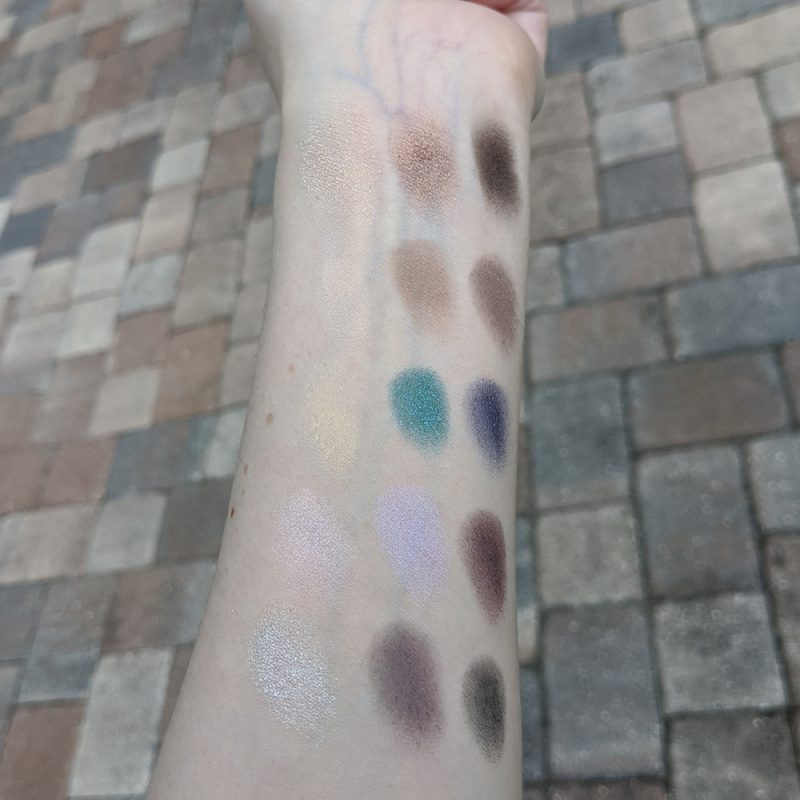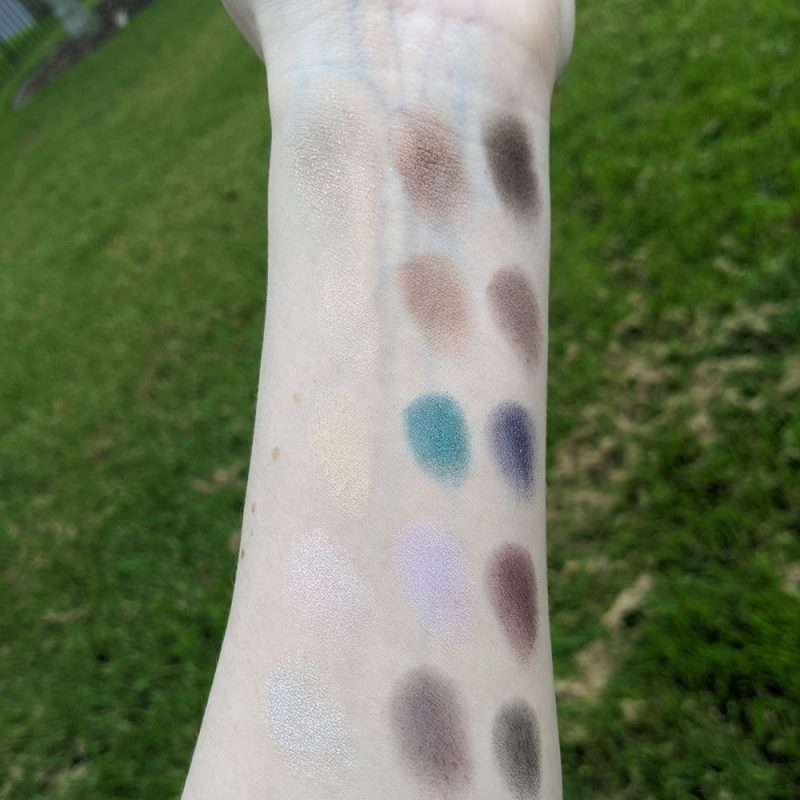 From top to bottom we have – Double Tap, Nudie Pic Fair, Panoramic, #Repost, and Punked.
What's My Skin Tone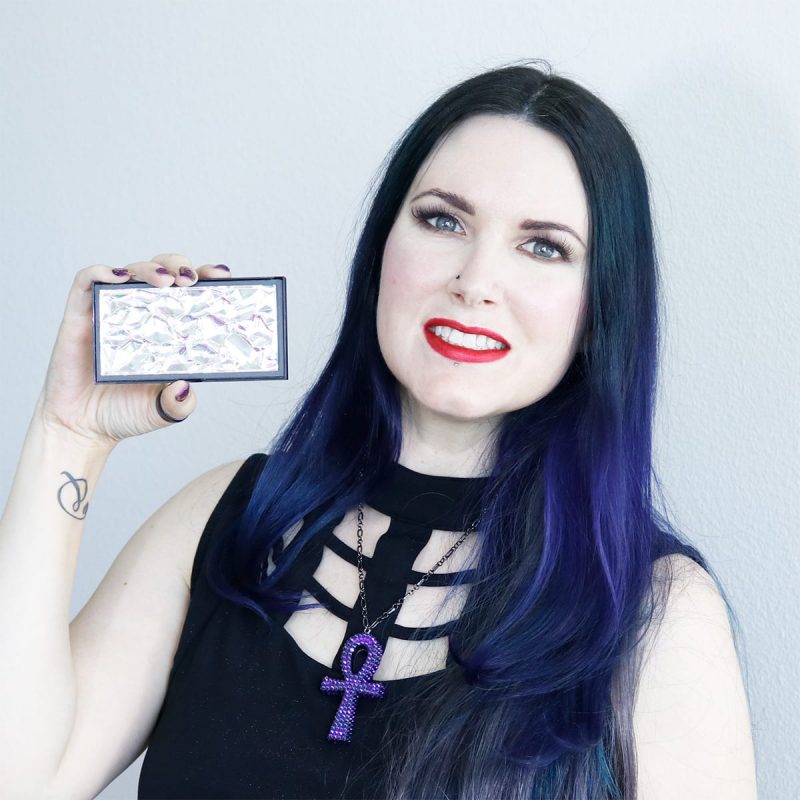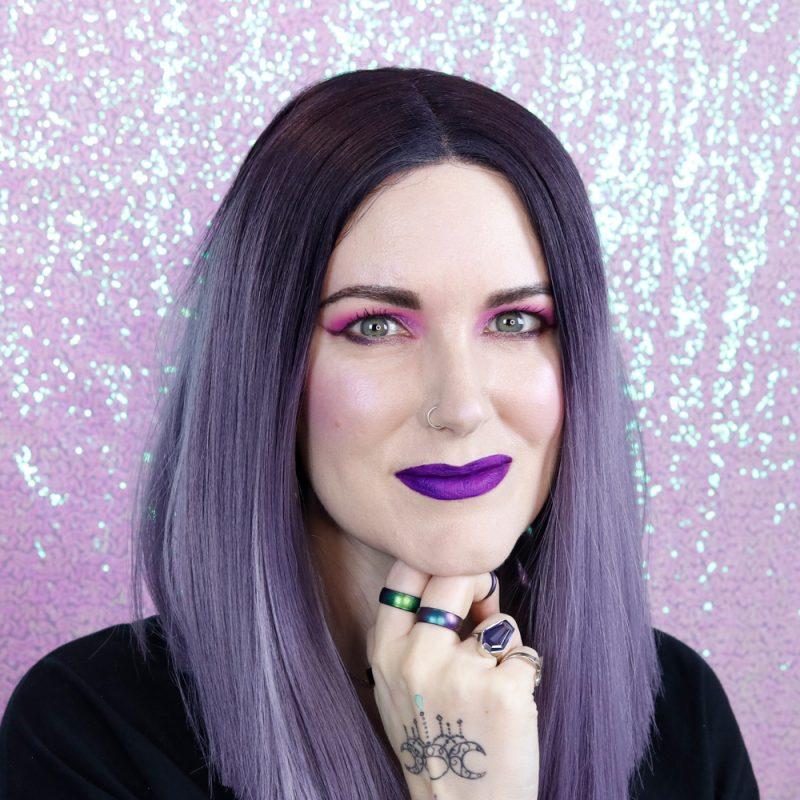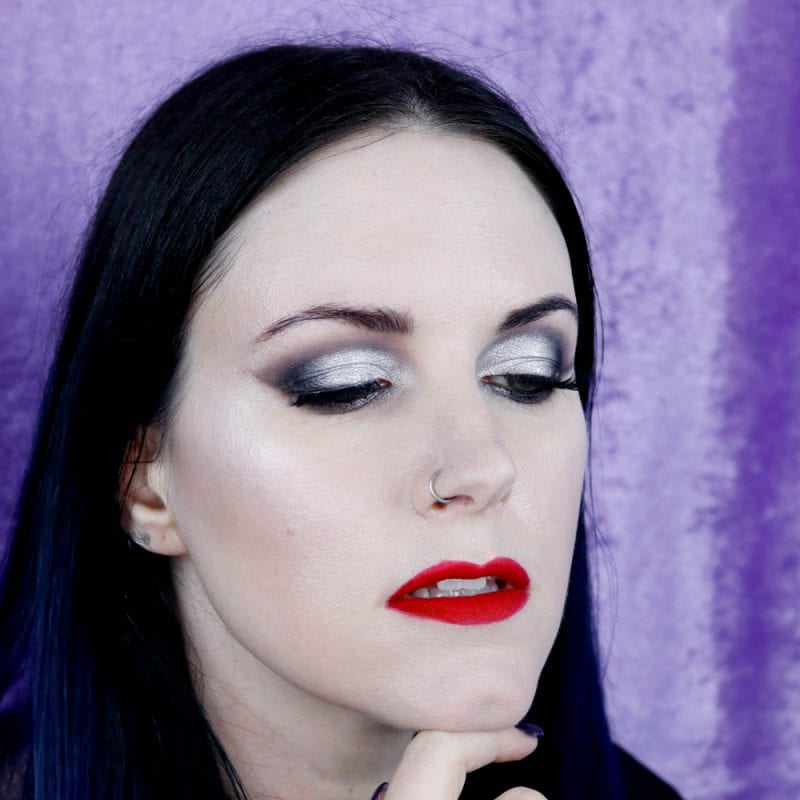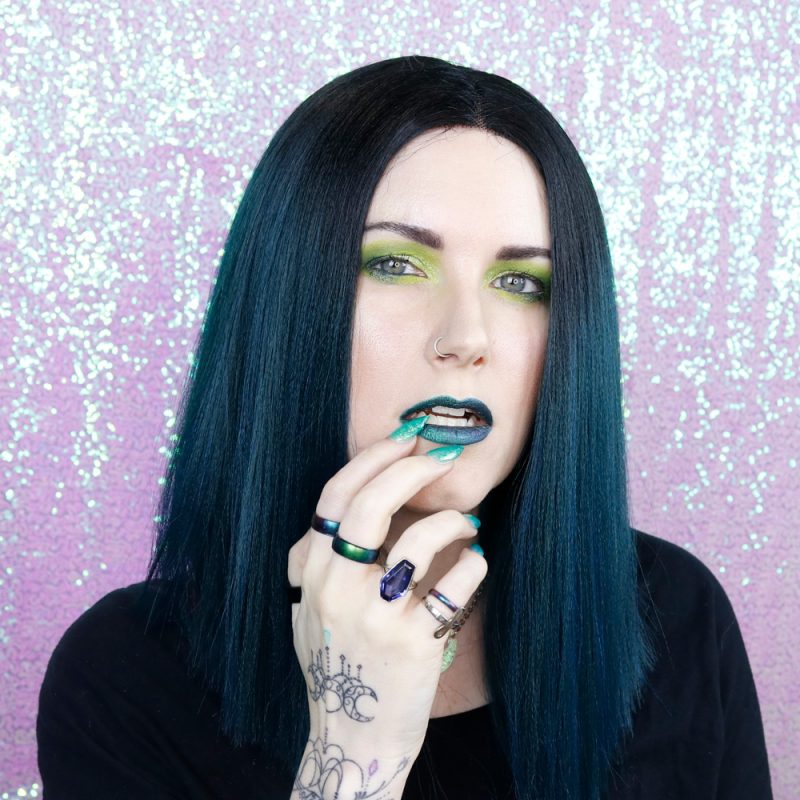 My very fair skin tone is somewhere between neutral to cool yellow. I've had makeup artists tell me I'm a true neutral with pink overtone from rosacea, that I'm peach toned, that I'm a cool yellow, that I'm a warm yellow, and that I'm a cool yellow olive. I find my best foundation matches in foundations typically described as very fair neutral, neutral cool, or cool yellow. I match my foundation to my neck and my chest, since my face has surface redness.
In Smashbox Foundations I wear shade .1 in the Smashbox Studio Skin 24 Hour Oil-Free Hydrating Foundation and shade .1 in the Smashbox Studio Skin 24 Hour Full Coverage Waterproof Foundation.
I keep wanting to pick up a sample of their new Halo Healthy Glow Tinted Moisturizer Broad Spectrum SPF 25 in the shade Fair. I'm afraid to blindly buy it and have it be too dark for my skin tone, but it's not safe for me to go into Sephora for a sample.
Smashbox #Repost Photo Edit Eye Shadow Trio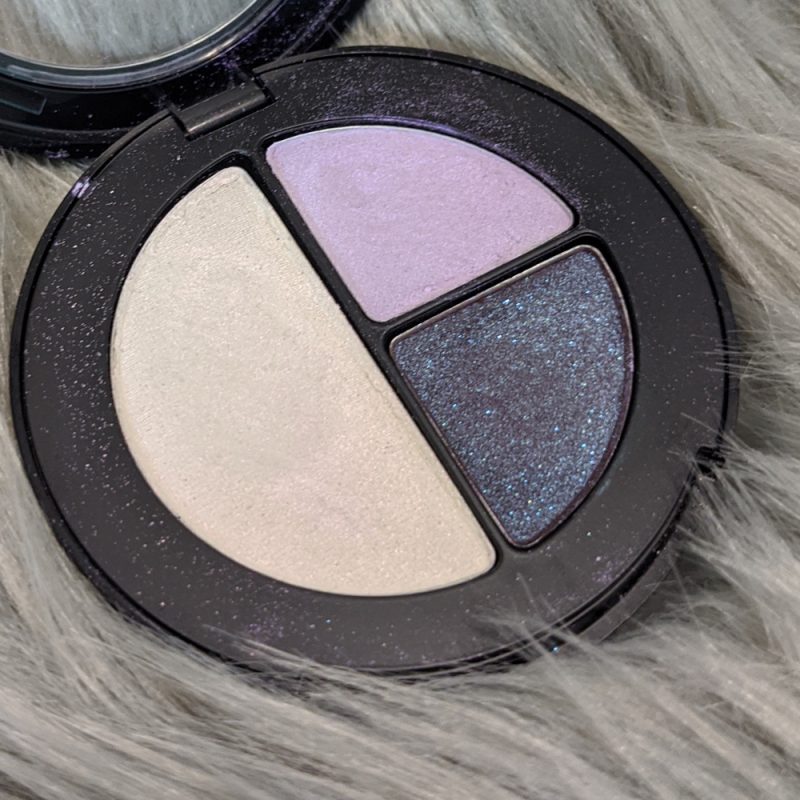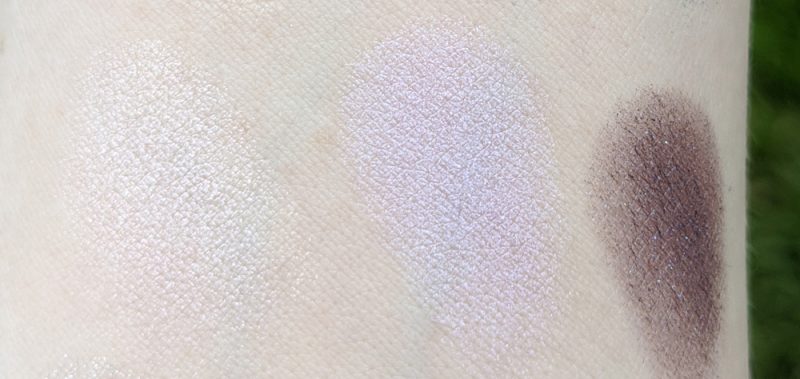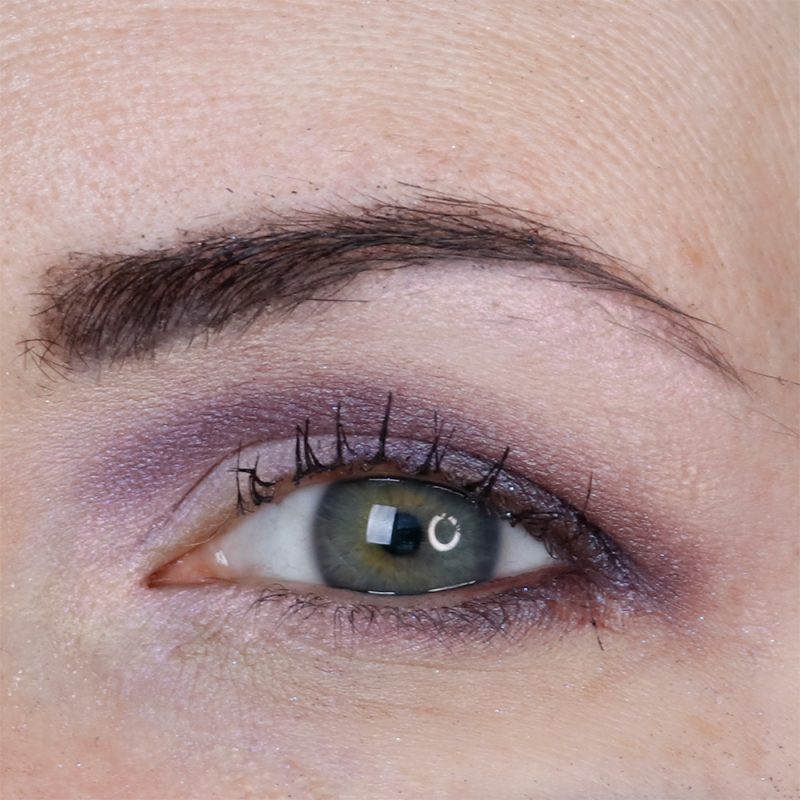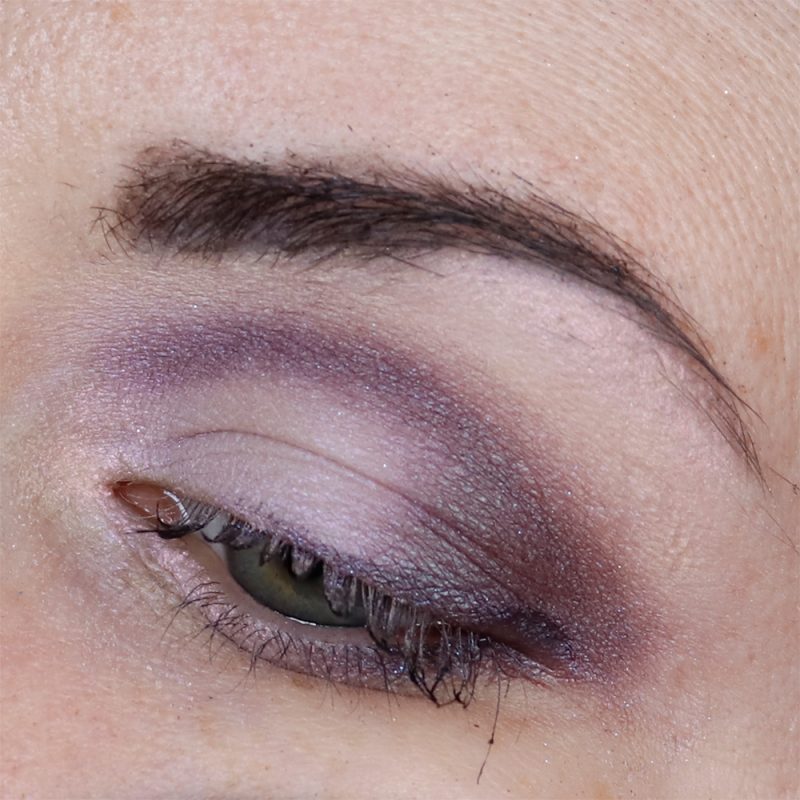 #Repost – light beige with pink-violet shift, cool-toned light lavender pearl, plum purple with blue-violet shift
To create this look I merely contoured around the eyes with the plum purple, then patted the lavender pearl onto the lid. I used a thin angled brush to apply the plum purple as liner and to the lower lash line. I applied the light beige with pink-violet shift to the inner lower lash line, inner corner and under the eyes.
I bought this trio because I love purple. I really love how the plum purple in this trio blends out, but I wish the blue-violet shift was more prominent. I felt like the lavender pearl in this collection could have used more pigmentation. The highlight color works beautifully but because I have hooded eyes, there's really no way I would apply this to my entire lid from lashline to brows.
Smashbox Panoramic Photo Edit Eye Shadow Trio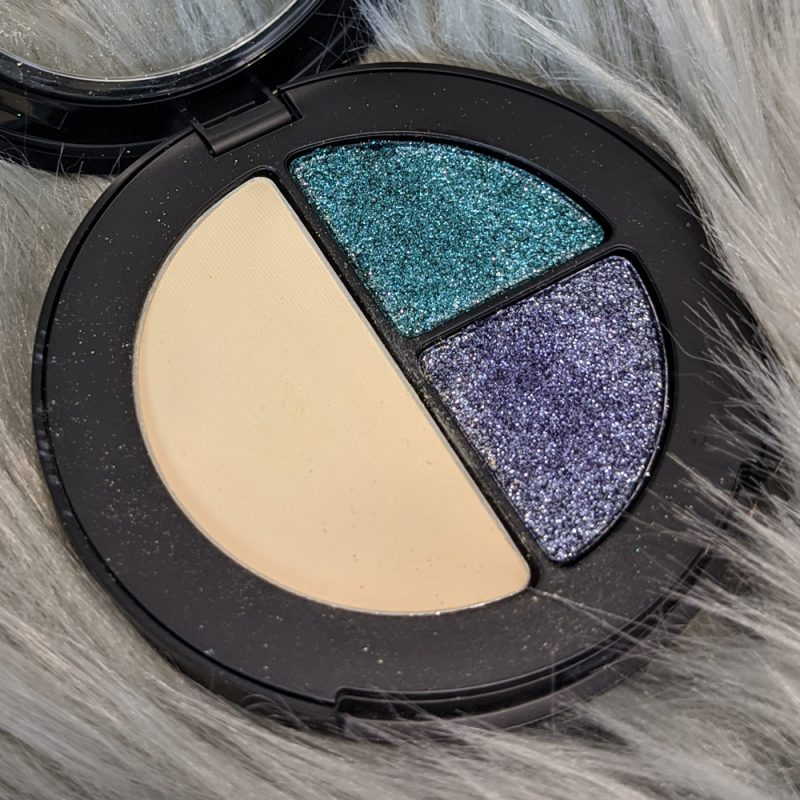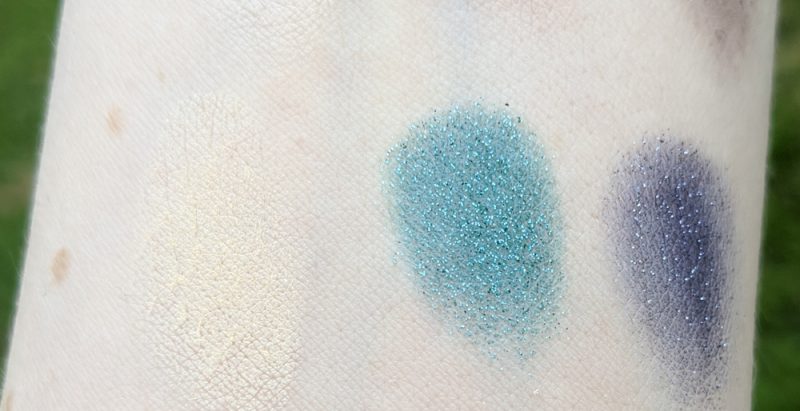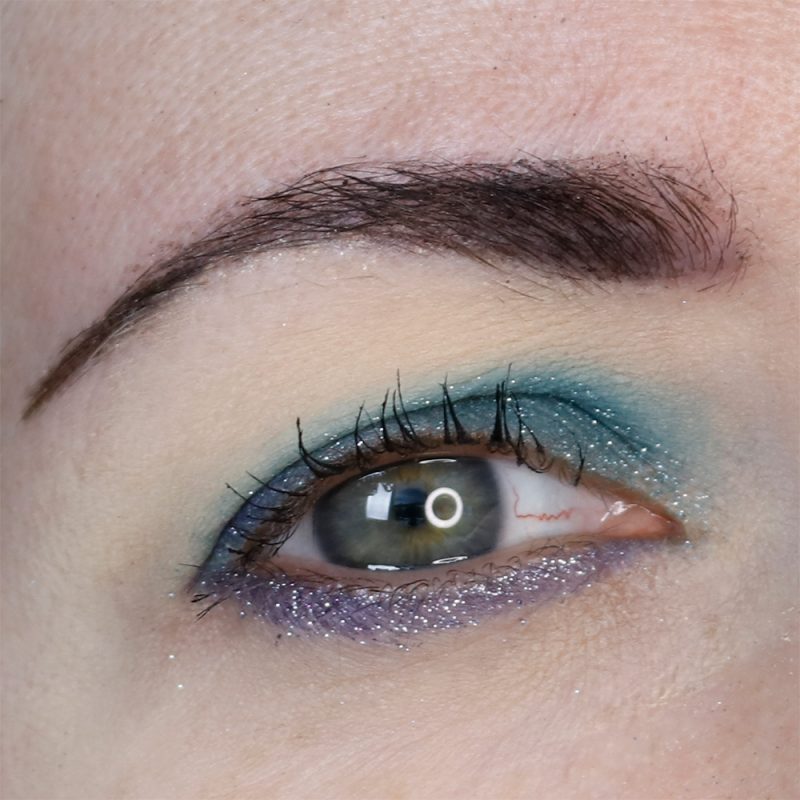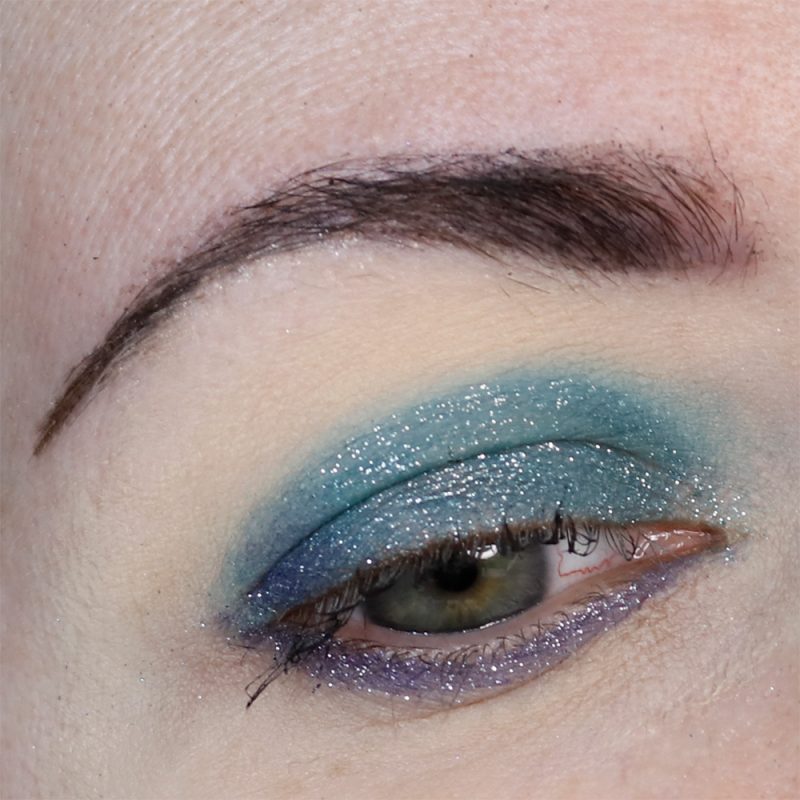 Panoramic – light warm beige matte, cool-toned teal green glitter, indigo glitter
For such a simple look with two glitters I applied a layer of the light warm beige matte all over. I  used a Sigma E25 brush to apply and blend out the teal glitter on the lid and into my hidden hooded eye crease. I used a small brush to line the lower lash line with the indigo glitter and patted a bit of it on top of the teal at the outer corner of the lid.
I believe this eye shadow trio was LE, because I no longer see it available online. I bough it for the cool-toned teal green eyeshadow, which reminds me of the gorgeous eyeshadow that Yennefer from the Witcher tv series on Netflix likes to wear. The indigo glitter is very pretty as well, and the two colors look beautiful when layered together. The teal in this trio also reminds me a bit of NARS Tropic, only with less chunky glitter.
Smashbox Punked Photo Edit Eye Shadow Trio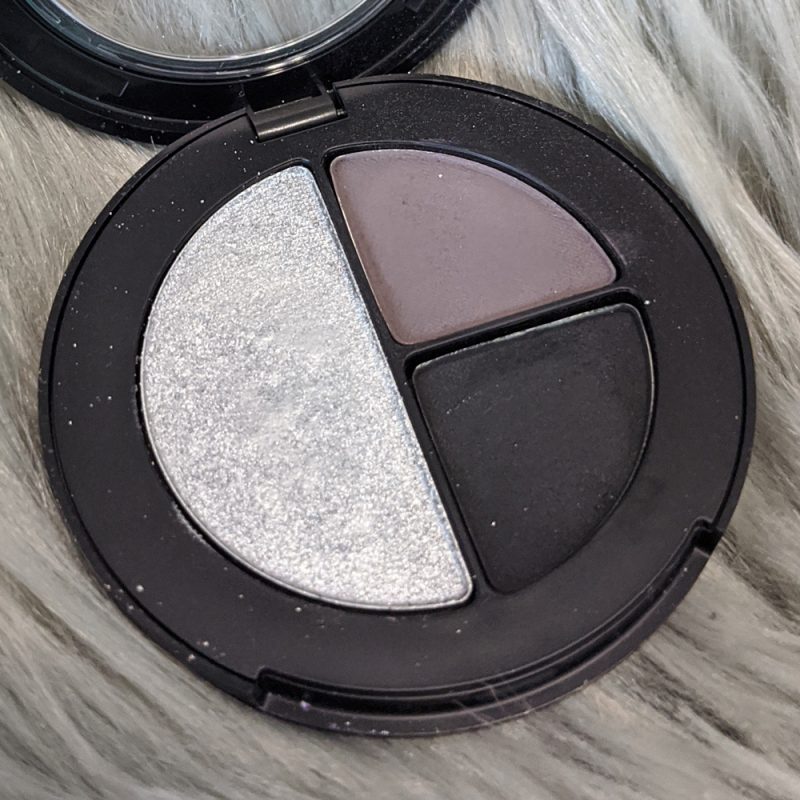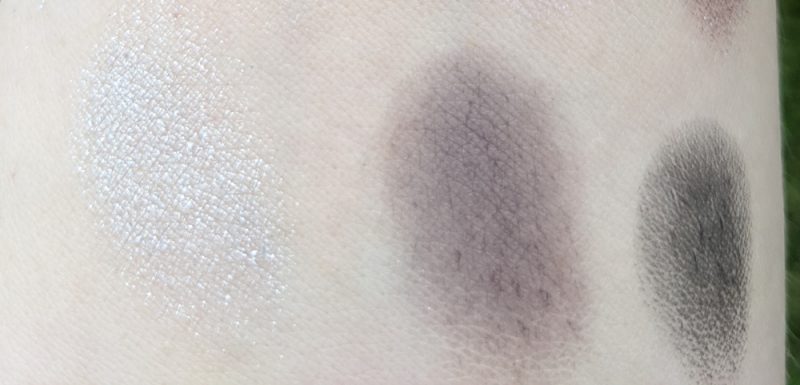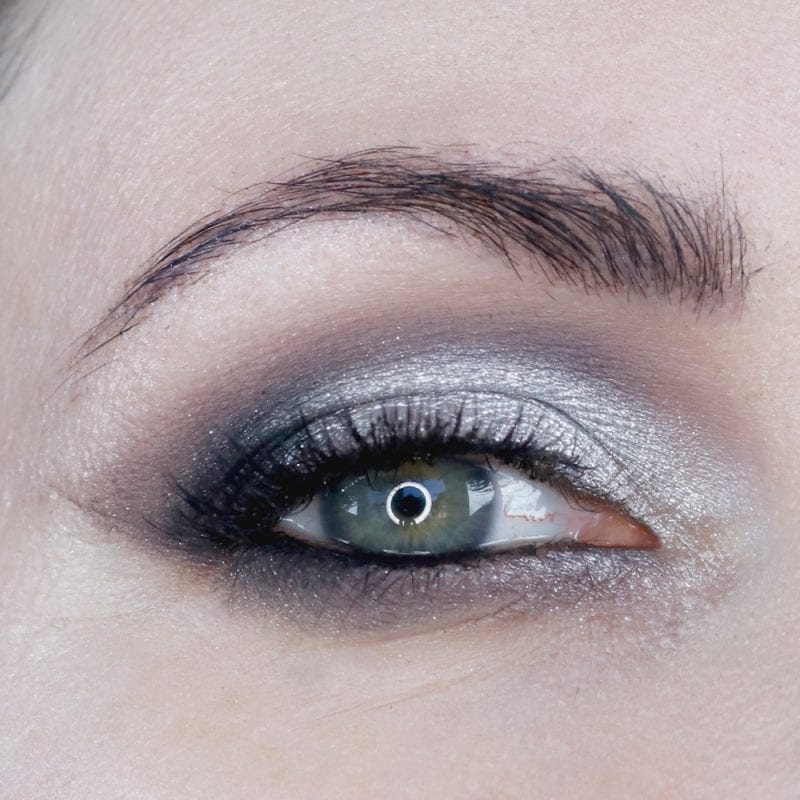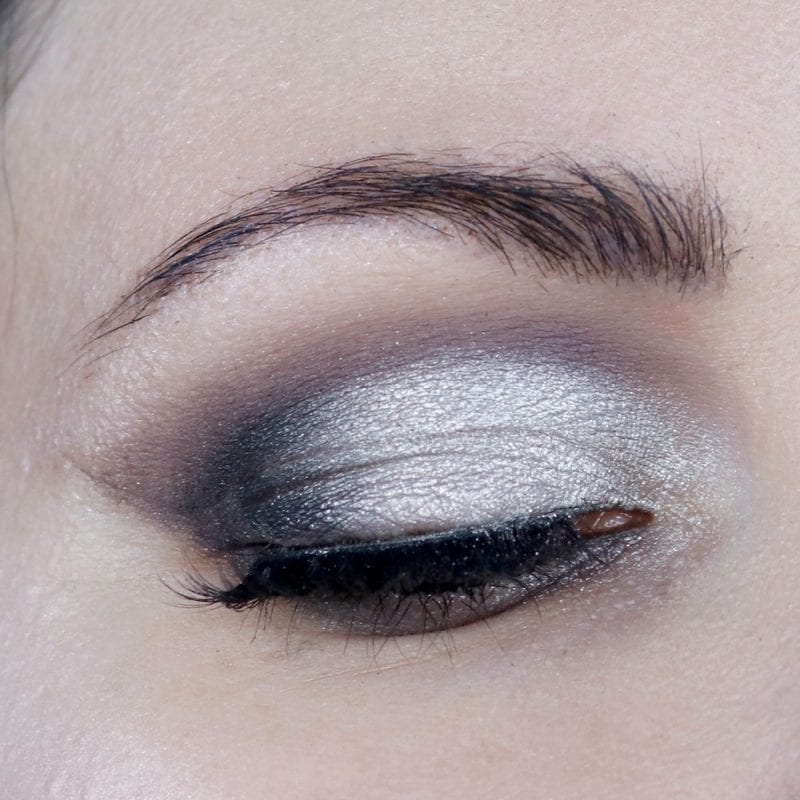 Punked – bright silver metallic, rich taupe grey matte, ultra blendable black matte
This is the only trio I didn't redo an eye look for to create this Smashbox Review. You can see my Morticia Addams Tutorial here for details on how to recreate this look.
The Smashbox Punked trio is my absolute favorite out of all of these eyeshadow trios. You can easily create a daily wear look to enhance ocean eyes like mine with a wash of the rich taupe grey all over. Or embrace your inner Morticia and rock the bright silver, grey taupe, and black daily!
Smashbox Nudie Pic Fair Photo Edit Eye Shadow Trio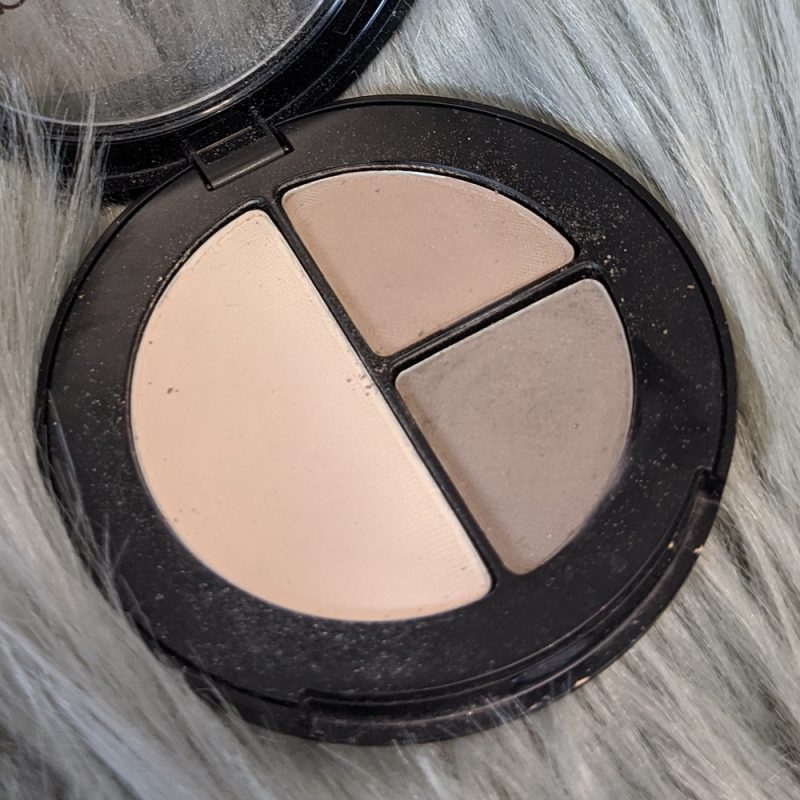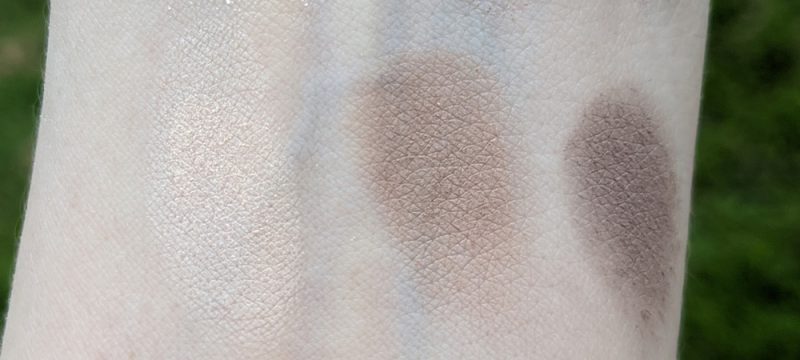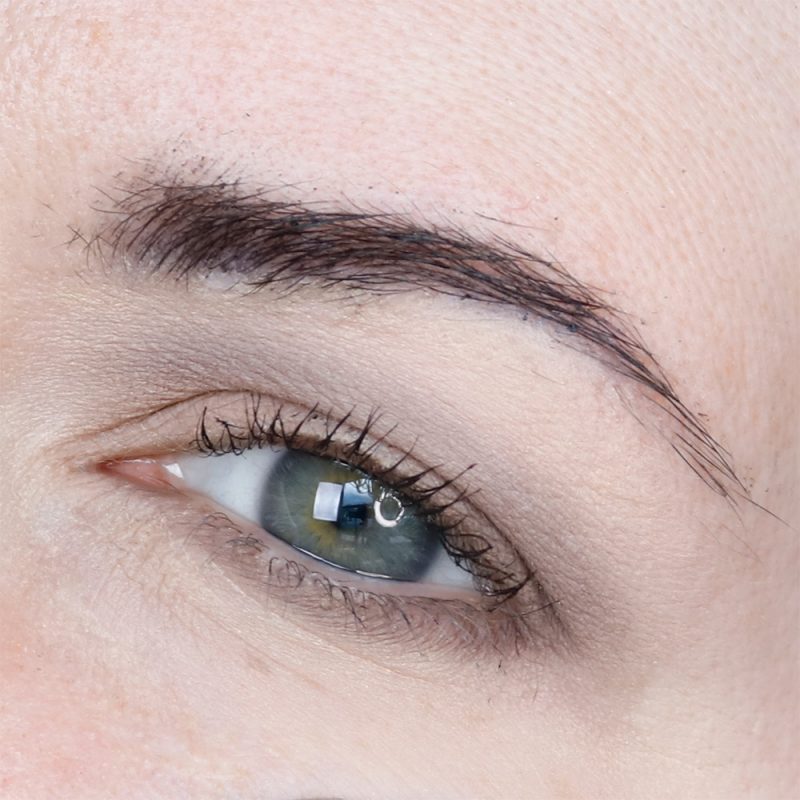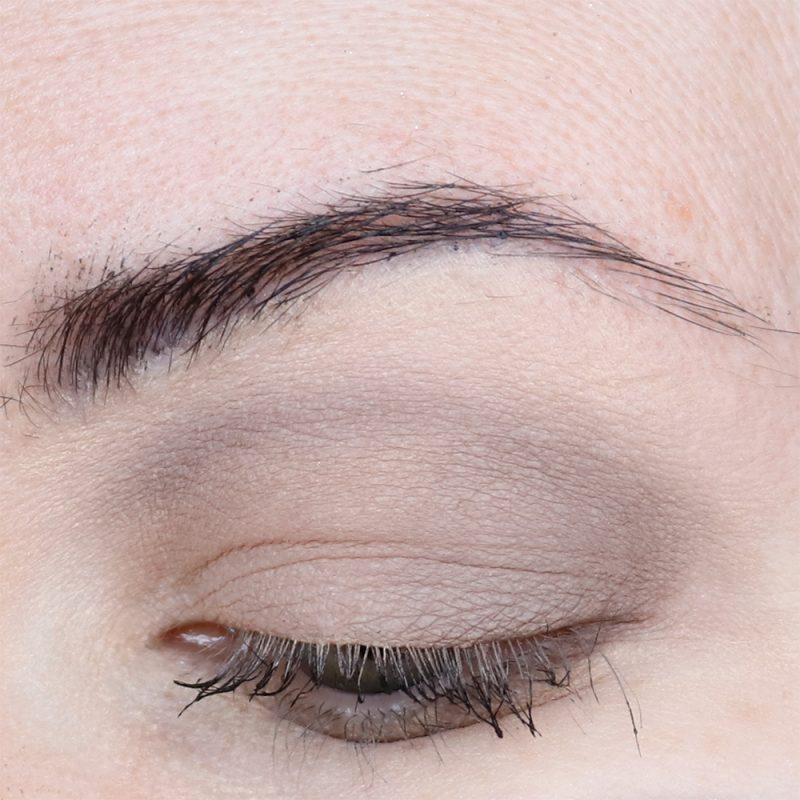 Nudie Pic Fair – ivory pink matte, light taupe matte, grey taupe matte
This is what the Smashbox Photo Edit Eye Shadow Trio in Nudie Pic Fair looks like on my fair cool skin tone. I used the ivory pink matte base shade lightly dusted all over. I contoured a crease and lined the lower lash line with the grey taupe matte . I patted the light taupe matte onto the lid.
I chose Nudie Pic Fair because I really struggle to choose shades to create a 'nude' or 'no makeup makeup' eyeshadow look. This particular trio, in my opinion, works beautifully with my fair neutral to cool yellow skin tone. It also helps to make my blue-green ocean eyes pop. I think I normally gravitate towards much deeper hues, so the lighter contour color really helps me to create an easy no makeup makeup look.
Smashbox Double Tap Photo Edit Eye Shadow Trio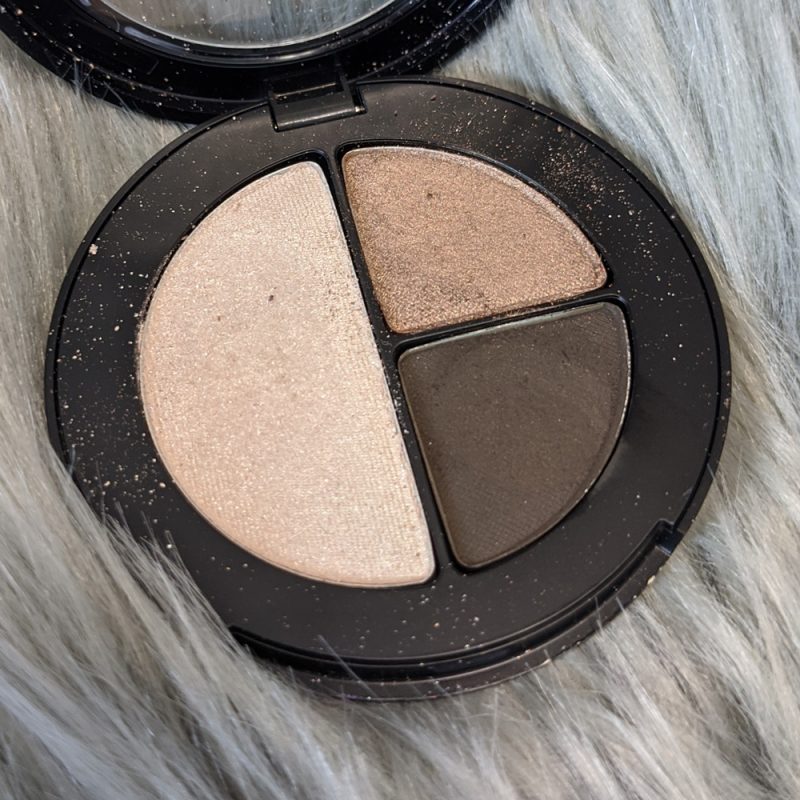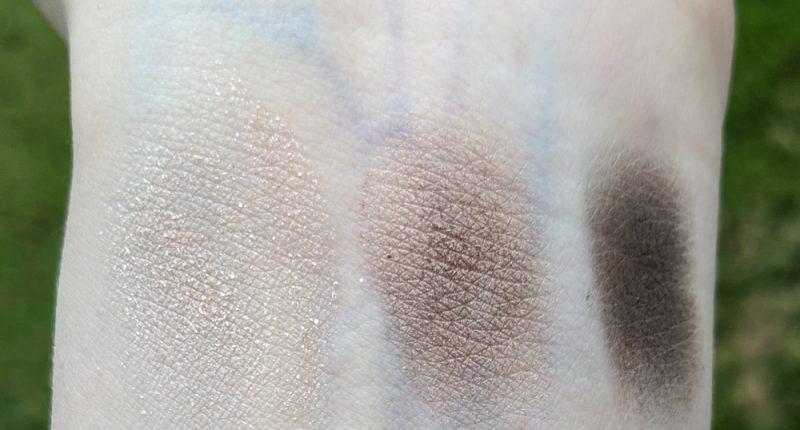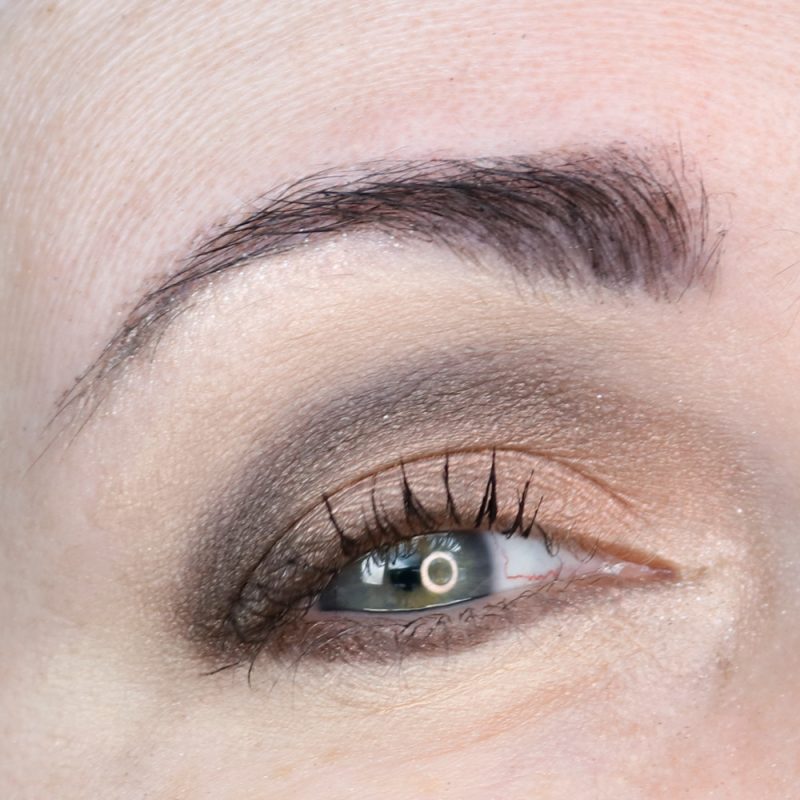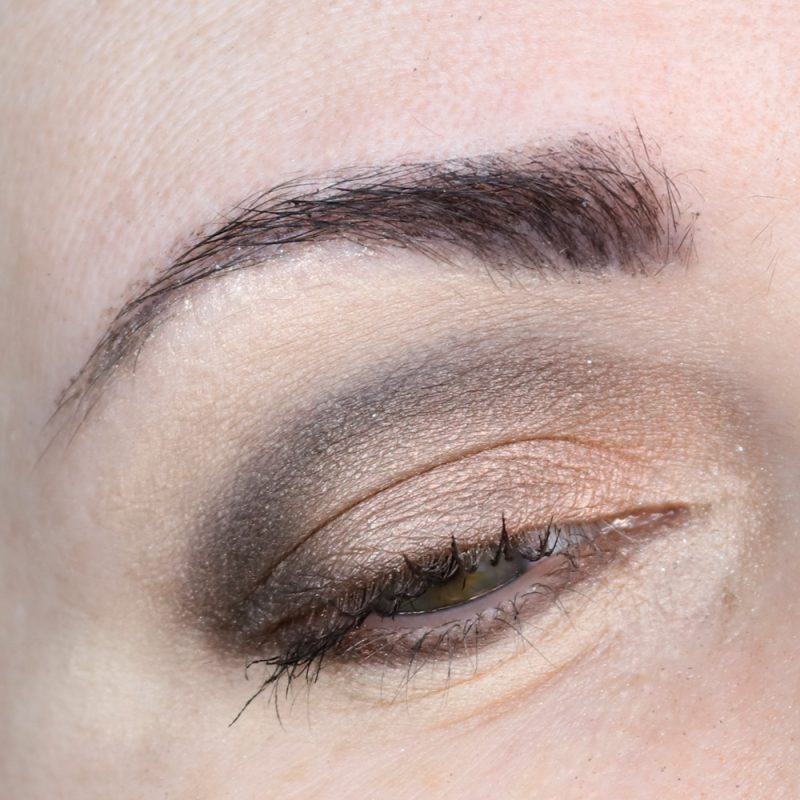 Double Tap – soft peachy beige shimmer, bronze shimmer, deep brown matte
I chose Double Tap for much the same reason I chose Nudie Pic Fair. I was looking for makeup to make it easy for me to create quick neutral looks. I contoured my eye with the deep brown matte, as well as used it to line my lower lash line. I tapped the bronze shimmer onto my lid, then used a big fluffy brush to lightly blend a combination of the deep brown matte with the bronze shimmer. I applied the soft peach shimmer with a small brush to highlight under the brows and at the inner corner.
My motivation for writing this blog post is that I'm rewatching all of the Vampire Diaries tv series on Netflix. I first read the 3 Vampire Diaries books by L.J. Smith as a tween and enjoyed them. I loved the TV show when it originally aired. And now, during these uncertain times here in the USA, I'm gravitating back towards the comfortable, familiar world of Vampire Diaries.
The main character of the Vampire Diaries on Netflix, Elena (played by Nina Dobrev), wears a bronze lid with dark brown matte smoked through her crease for most of the show as far as I can tell. I remembered that I had this eyeshadow trio and it would be perfect to use to try to recreate her look. If only I had her eye shape! This is my second favorite of the Photo Op Trios, specifically for when I want to channel my inner Elena.
Smashbox Eyeshadow Formula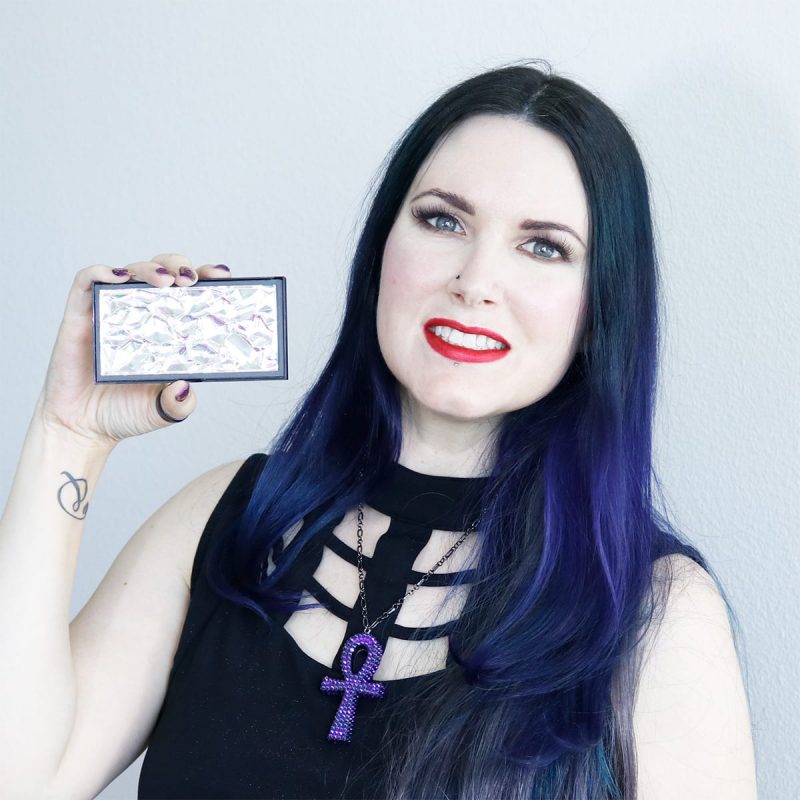 What helped me to fall in love with the Smashbox eyeshadow formula was the Cover Shot palettes that I purchased. I realized I could create lovely looks with the buildable formula thanks to the Smashbox Crystalized Cover Shot Palette. I also snagged the Smashbox Prism Cover Shot Palette, and I believe I've bought a few other Cover Shots. I've been pleased with most, though found a few to be duds for me. This is really what led me to go back and give the trios a try again.
My only complaint is that Smashbox says to apply the base shade (the largest one) in each trio from lashline to eyebrows. As someone with hooded eyes, I can't really do that with shimmer shades. I'm told it's very unflattering to do so. I can get away with satin shades all over, but I look best with mattes on my hood to help reduce how puffy they look.
I do think it's important to note that since these eyeshadows are made to be layered, Smashbox intended you to put the base shade all over, then layer the lighter color onto your lid (they say press, so they probably mean finger tips but finger tips and hooded eyes don't go together on me), and then use the deeper shade to line or contour the eyes. So you're creating 2 to 3 layers of product to build up and enhance the colors.
Final Thoughts
I personally find myself reaching more for smaller palettes of between 3 and 12 shades, over the massive 16-20 shade palettes I own. I find it easier to put together looks with smaller edits if I'm trying to stay within that specific color palette. The Smashbox Photo Edit Eye Shadow Trios a great for easy makeup looks that don't require much thought.
I find the buildable formula practically blends itself, so it's hard to overdo it. My only complaint about the eyeshadow formula is that a few shades could benefit from more pigment. I know it can be tricky to balance pigmentation versus blendability, and I can appreciate that Smashbox erred on the side of blendability in this case.
As far as the packaging is concerned, I love the small, compact shape that mimics a camera lens. These trios can easily fit into any makeup bag I own, making them perfect for travel. I can't wait for it to be safe for me to travel again!
What are your thoughts on the Smashbox Photo Edit Eye Shadow Trios? What about the Cover Shot Palettes? Do you prefer your eyeshadow formula to be ultra buildable and blendable, or do you want super charged pigment?