Once you start shopping for your baby and setting up your shower registry, you'll quickly come to understand how easy it is to get carried away. After all, there are so many adorable baby clothes out there it can be difficult to limit yourself to buying only a few! When it comes straight down to it though, it's important to understand what the clothing essentials for newborns truly are. By narrowing down your newborn clothes checklist, you'll have a much easier time with that baby registry.
To begin with, you'll want to have one take me home outfit. Your take me home outfit should be something that the baby is comfortable in and something that you have an easy time getting on your newborn. It doesn't hurt if the outfit is also photo-worthy!
Onesies and rompers are staples. On the average day, you instantly go to one (or both!) of these essentials, as not only are they adorable, they are extremely versatile as well. We recommend having at least 7 onesies or rompers on your baby registry.
Leggings, tights, and socks are the next staple you should put on your newborn clothes checklist. Not only are leggings comfortable for your baby, they are made in a variety of styles and colors. This makes it easy to match the leggings with whatever top or onesie you decide to put your baby in that day. It's a good idea to request three to five pairs of leggings or tights on your registry. And don't forget socks! Little ones get cold feet, so you can never have enough socks!
Who can resist a baby in an adorable hat? We feel asking for two hats is a great idea, and remember that you can always buy more hats that showcase your baby's style as they grow. If you plan on having your newborn's photo taken by a professional photographer, it's a great idea to check out some of the more fancy newborn gowns you can find, as they photograph beautifully!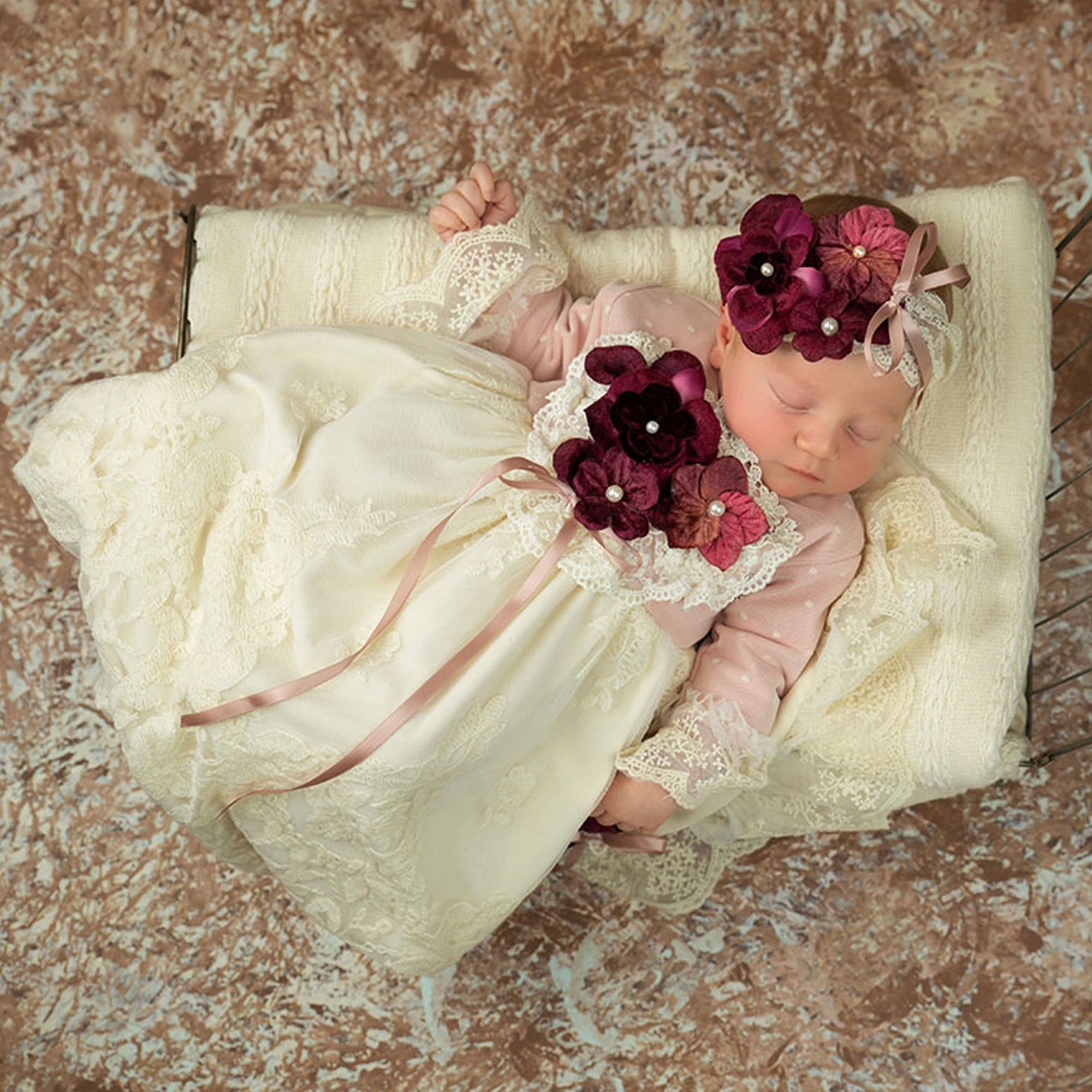 Babies, especially newborns, love to be held close. It comforts and soothes them. Having one or two swaddle wraps, like the Le Top BeBe "Little Lamb" Muslin Swaddle, is a smart idea.
When winter time comes, you're going to want to have some nice, warm outfits and snowsuits ready for your little one. Having one winter coat and two sweaters should do the trick. Make sure that you don't forget to get two pairs of booties as well, so you can keep their little feet warm!
Summer babies often need a little less clothing than winter babies, but they still have some definite requirements. For example, a sun hat will help to protect your little one's eyes and head from the harsh rays of the sun, while a lightweight blanket is ideal for putting on your baby for a car ride or a trip to the beach.
Make sure these versatile clothing essentials for newborns are on your baby shower wish list!