12 Year Blog Anniversary & Giveaway
Today is my 12 Year Blog Anniversary and I've put together a small giveaway for you to help celebrate. I'll be honest, I don't feel like celebrating much right now as today is also Ray's birthday. I'm just really sad. However, I thought I'd spread some cheer with a giveaway. I dug through my stash of makeup that I've bought for giveaways to put this together for you and I believe it's worth over $500. Unfortunately, because of losing my job, I can only ship this to the USA & Canada. This giveaway runs from now until midnight May 29, 2020. That means your last minute to enter is May 28, 2020 at 11:59 pm. The winner must respond to my email within 48 hours of winning or another winner will be drawn.
Amika Un.Done Spray
Amika Perk Up Spray
Amika Soulfood Hair Mask (one of my favorite hair masks)
Amika Straightening Brush
Static Nails Nail Set
Urban Decay Born to Run Palette
Urban Decay Kristen Leanne Palette
Urban Decay Naked Ultimate Basics Palette
Urban Decay Moondust Palette
Urban Decay White Light Liquid Lipstick Topper
Urban Decay Freebase White Eyeshadow Primer
Urban Decay Midnight Cowboy Glitter Liner
Urban Decay Laced Eyeshadow (my favorite transition shade from UD)
Urban Decay Cloud 9 Lipstick (one of my all-time favorite brights)
Smashbox Crystalized Palette (my all-time favorite Smashbox palette)
Stila Fairy Tail Glitter & Glow Eyeshadow (my favorite neutral glitter eyeshadow)
Lime Crime Disco Gloss
Ofra Glitched 2000 Eyeshadow Palette
Ofra Black Gel Eyeliner
Ofra Black Liquid Eyeliner (my go-to liquid eyeliner)
Ofra Rose Lipstick
Real Techniques Mini Brush Trio
You must enter via the Rafflecopter widget below.  It is free to enter and create accounts at Twitter, Instagram, Facebook, Pinterest, etc.
a Rafflecopter giveaway
I know the first half of 2020 has been tough, but I'm optimistic that it will improve. I'm still staying home as much as possible and only leaving my home for essential things like doctor visits and the occasional grocery store trip when I can't get certain items delivered. I'm still looking for a new job and I've been interviewing, so I'm happy about that.
I'm pretty sure that whoever wins this giveaway is going to be very happy with all the eyeshadow, as I always amass extras of my favorite eye palettes to give away.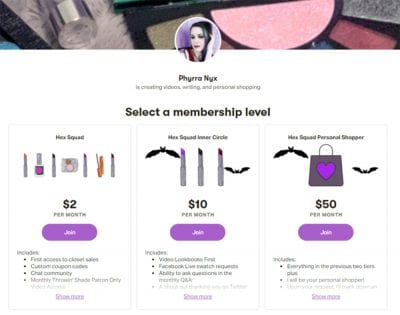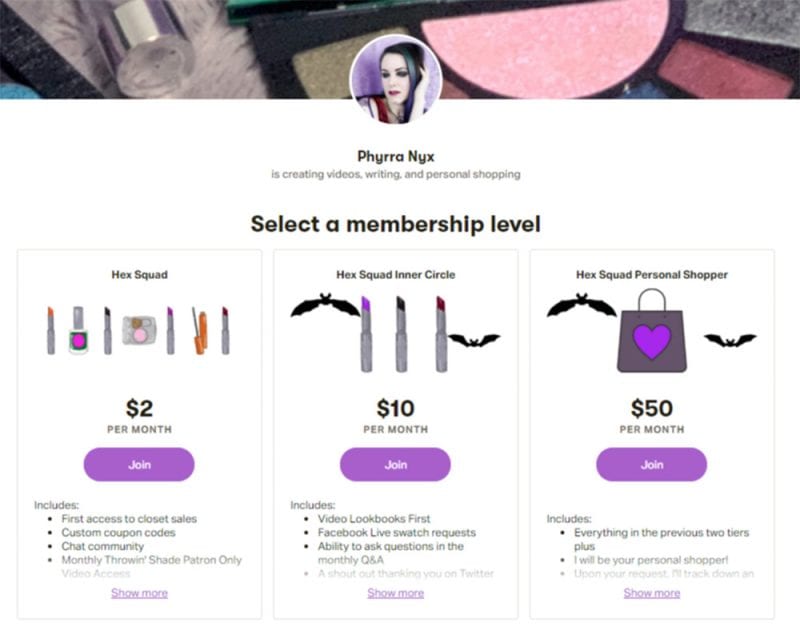 Finally, after 12 years and urging from many of you, I created a Patreon. This is a great way to show support for my site.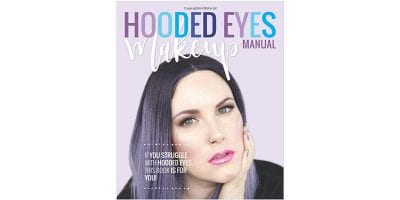 I also have a Hooded Eyes Makeup Manual book that I wrote just for Phyrra fans! It contains tons of tutorials, makeup tips and tricks, as well as a brush guide for hooded eyes. I also use generic color descriptions with all the tutorials to encourage you to use products you already own rather than running out to buy the newest makeup palette.
Wishing you the best of luck in the giveaway!